Lallemand and Running for Research raise funds for PWS studies
The next run will take place at the Walt Disney World Marathon from January 6-10, 2021
Lallemand Health Solution has announced a partnership with the Prader-Willi Syndrome Association (PWSA) USA, and Running for Research, a charitable initiative to raise funds for PWS research at the University of Florida.
Since its founding in 2018, the Running for Research team has raised $50,000 for the Prader-Willi Syndrome Research Fund at the University of Florida, mainly to support Dr Jennifer Miller's work to identify effective support measures for children and adults with PWS. The group, which consists of parents, professionals, friends, and individuals with PWS, has set its 2021 fundraising goal to $40,000.
There are two studies that will be considered with the funds
"Prader-Willi syndrome is a complex genetic condition that impacts all aspects of an individual's life. From birth, children with PWS can experience a wide range of physical challenges, including poor muscle tone and slowed growth. Later, children and adults with the syndrome often struggle with behavioural challenges and hyperphagia (an insatiable feeling of hunger). Without proper support, hyperphagia can lead to chronic overeating and obesity," explains Paige Rivard, CEO of PWSA. Rivard's son has the syndrome.
"My daughter lives with PWS. She is doing great, but there are daily challenges," said Kelly Guillou, the Running for Research team leader. "She is developing hyperphagia and has significant anxiety. She has experienced gut issues and problems with skin picking and hair pulling. All of these symptoms are topics for further medical research that can lead to new medications and treatments."
Dr Jennifer Miller, a lead researcher at the University of Florida and PWS care specialist said: "There are two studies that will be considered with the funds that we will raise. The first is a pilot study to test a new medication to help reduce or stop trichotillomania (hair pulling disorder) and skin picking, which cause significant problems in individuals with PWS".
"The second study would be to look into infant's microbiota as they go through the various stages of PWS to determine if the administration of a particular probiotic strain would impact the compositional shifts that can be observed," said collaborator Dr Thomas Tompkins, Research Director at the Rosell Institute for Microbiome and Probiotics by Lallemand.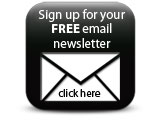 Dr Wendy Dahl, associate professor in the Food Science and Human Nutrition Department at the UF said: "We have been studying the stool composition of people with PWS and they appear to have a very distinctive microbiome which we will continue to study, especially to find when it begins to differ from children without PWS".
Featured Companies