Lallemand reveals new ComboCap'Biotics dual-chamber wet-and-dry capsule
ComboCap'Biotics enables unlimited combinations of probiotics and ingredients
Lallemand, the probiotic manufacturer, has created ComboCap'Biotics, an innovative, visually appealing, dual-chamber wet-and-dry capsule that enables unlimited combinations of probiotics and other ingredients.
The new offering is Lallemand's solution to housing probiotic ingredients with other incompatible ingredients within a single capsule.
This new side-by-side capsule allows each component to retain its identity and efficacy, which allows the creation of new brand categories in combination supplements.
Download the brochure to learn more.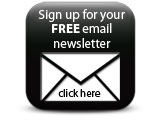 Visit Lallemand at SupplySide West, Booth #3865.
Companies