Lallemand to show probiotics for women's health and oral health at CPhI
Celebrates 80 years of probiotic research and discovery at the exhibition in Paris
Canadian company Lallemand Health Solutions will be celebrating 80 years of probiotic research and discovery with the key players of the pharma industry next month at CPhI in Paris.
The company will introduce two innovative areas of probiotics applications: women's health and oral health on stand 6R99.
Lallemand has developed new probiotic strains to address specific issues of women's health in three areas: feminine health, everyday health and age-specific health. These strains can be formulated into specific solutions, associated with certain vitamins or minerals, for example, in formats adapted to each target population such as capsules (oral or vaginal), convenient orodispersible sticks for active women, and sachets to dissolve in drinks or food.
The company's probiotic strains for oral health help address conditions such as halitosis, tooth decay, gingivitis or periodontal diseases. They are available as xylitol-based orodispersible powders and chewable tablets.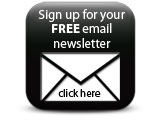 2014 marks the 80th anniversary of Institut Rosell, a pioneer in probiotics research and application which is at the origin of Lallemand Health Solutions. The company says its goal today is to look at the future of probiotics, to understand their modes of action better, and to look at emerging areas where they are applicable.
Companies