Layn launches new proprietary monk fruit strain
Super V Fruit can naturally produce 20% more mogrosides
Layn has launched Super V Fruit, a new proprietary variety of monk fruit that can naturally produce 20% more mogrosides. The increase in mogrosides significantly decreases the land, water and resources required to produce monk fruit, benefitting farmers.
Mogrosides, the sweet component naturally found in monk fruit is used as a key ingredient in sugar reduction.
The new Super V Fruit from the China-based company represents a major step in improving and securing the end-to-end monk fruit supply chain, naturally and without the use of GMO. This significant advance in its fruit propagation program confirms Layn as the industry leader in sustainability. This breakthrough follows years of substantial investment and demonstrates the strength of Layn's strategic agriculture innovation programs.
The monk fruit harvest season takes place from October through to December in Guilin, China. This year, for the first time, Layn's farmers will be harvesting the Super V Fruit resulting from Layn's investment in natural breeding programmes. Commercial-scale volumes of Super V Fruit will be processed in Layn's cutting-edge extraction facility.
Layn invested in natural breeding programs
Since its founding in 1995, Layn has contributed to the plant-based sweeteners – stevia and monk fruit – and natural extracts industries with a track record of innovation, scale and business partnerships. Layn prides itself on its sustainable farming eco-system offering full traceability, as well as one of the world's largest and most advanced, high-potency, plant-based sweetener manufacturing capacity. Layn makes significant annual investments in R&D and agricultural innovation.
Layn and Firmenich signed a major distributor agreement in 2018 to accelerate their commercial successes in the area of sugar reduction.Advancing its leadership in taste and sugar reduction, this agreement gives Firmenich exclusive access to the widest range of natural sweeteners and taste modulation extracts in the industry.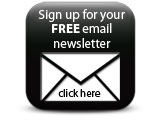 "With its scale, full vertical integration, cutting-edge innovation, as well as its traceable and sustainable supply chain, Layn is a key strategic partner for Firmenich," said Emmanuel Butstraen, President, Flavor Division at Firmenich. "This game-changing advance in monk fruit agronomy will enable our customers to shape natural and healthier products for their consumers."
Companies