Leaf Expression Systems appoints new CEO
Simon Saxby
Leaf Expression Systems, a contract biopharmaceutical development business specialising in plant-based expression of proteins, metabolites and complex natural products, has announced that Simon Saxby has joined the company as CEO.
The appointment comes as Leaf Expression System's multi-million pound purpose-built facility on the Norwich Research Park becomes fully operational amidst growing interest worldwide in its potentially game-changing plant transient expression technology, Hypertrans.
Saxby has more than thirty years of global international experience in life sciences, including his recent roles as CEO of Stratophase and as Project Director for the design and build of the UK Government's Cell and Gene Therapy Catapult commercial scale GMP Manufacturing Centre in Stevenage.
Dr Steven Powell, Executive Director of Leaf Expression Systems, commented: "We are pleased to be able to attract someone with as extensive and deep experience as Simon to drive Leaf Expression Systems to the next stage in its scientific and commercial development. Leaf is a unique and innovative addition to the biopharmaceutical landscape and we look forward to a period of rapid growth."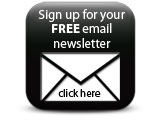 Simon Saxby added: "I am delighted to be joining the Leaf Expression Systems team at such an important time in the growth of the business. Leaf's revolutionary Hypertrans technology offers a solution to the significant financial pressures being experienced by the global life sciences industry to lower the costs of new diagnostics and therapeutics, by providing an innovative way of rapidly and cost effectively producing proteins, vaccines and complex biomolecules."
Companies