Learning from mother nature, the stable vitamin K2
VitaMK7 is a naturally derived and solvent-free vitamin K2 in the form of menaquinone-7
VitaMK7 is a naturally derived and solvent-free vitamin K2 in the form of menaquinone-7, obtained through a patent granted biofermentation process of Bacillus subtilis natto cultures.
This bacillus is considered as the native bacterium needed to produce good natto rich in Natural Vitamin K2. No other types of Bacillus are used by Gnosis (i.e. Bacillus licheniformis used in other K2 derivates).
MK7 is a widely studied ingredient and modulates calcium homeostasis with a role in bone and cardiovascular health. Supplementation of vitaMK7 ensures calcium deposit in bone mass and protects arterials and tissue from calcification.
VitaMK7 is the most advanced vitamin K2 Menaquinone-7 product in the market and meets the USP and TGA standard requirements.
Gnosis solely contributed to the preparation of the above monographs working closely with different teams at USP and is already supplying USP with the Vitamin K2 Standard reference.
derives naturally without chemicals, solvents and preservatives or additive (no synthetic process patented in Europe, USA and Japan)
is totally Allergen-free and Soy-free
is >99% pure by HPLC and contains >99% all-trans menaquinone-7
is Kosher KOF-K Certified
is Suitable for vegetarians
is the natural vitaMK7 stable form of Menaquinone-7 with analytical data available.
VitaMK7 is stable in several formulations included in liquid (water, yogurt, oil) and milk powder preparations.
vitaMK7 is stable at stress conditions (40°C)
vitaMK7 is stable as stand alone or in formulation with CaCO3 and Calcium Citrate, also at stress conditions (40°C)
vitaMK7 is stable at short time light exposure
Gnosis offers a large range of vitaMK7 in powder or oil grades (concentration from 1,000 ppm to 20,000 ppm) for nutraceuticals and functional foods, commercially under the brand names of VitaMK7 and K2&Olive.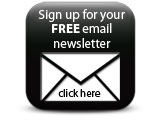 We offer tailored solutions and design personalised product forms and concentrations according to the partner's needs.
Featured Companies