Lesaffre Human Care focuses on immune health at Vitafoods 2016
Company will introduce LifeinU Bacillus subtilis CU1 and more
Lesaffre Human Care, supplier of quality ingredients from yeast and bacteria fermentation for the global human care markets, will be rolling out its newest proprietary bacterium — LifeinU Bacillus subtilis CU1, the most stable probiotic for immune support with clinically proven efficacy — at Vitafoods Europe in Geneva (10–12 May).
Committed to providing the best natural and effective solution to boost the immune system, Lesaffre Human Care developed LifeinU Bacillus subtilis CU1 to support the whole family in maintaining a powerful immune system at all times. LifeinU BSCU1 has been clinically proven to strengthen the body's natural defences, especially in people with a weakened immune system.
LifeinU BSCU1 is made of an exclusive and patented strain of Bacillus subtilis registered as CNCM I-2745.
Beneficial effects of LifeinU BSCU1 consumption were demonstrated in a 4-month clinical trial conducted in healthy seniors in collaboration with an independent expert in gastroenterology. Findings of this clinical study were recently published in the peer-reviewed Immunity & Ageing journal and showed that consumption of a small daily dosage (20mg/day) of LifeinU B. subtilis CU1 significantly boosts natural defences by increasing SIgA3 stool and saliva concentrations by 87% and 45%, respectively, and reduces the frequency of upper respiratory infections by 45%.
With its ability to increase human sIgA levels by creating two natural shields, LifeinU BSCU1 can help the whole family to maintain a powerful immune system at all times, helping consumers to fight infections, stay healthy and perform well every day. It can also provide long-term support to healthy people at risk of immunodeficiency, such as the elderly, people suffering from chronic stress, undergoing intense training, etc.
Being highly stable, LifeinU BSCU1 can survive extreme conditions such as exposure to the human gastrointestinal tract and harsh manufacturing processes, which allows it to deliver its health benefits through a diverse range of dietary supplement as well as food and beverage applications ( hot tea, cereal bars, etc.). In addition, LifeinU BSCU1 is compatible with all kinds of dietary restrictions (gluten free, lactose free, Kosher, Halal, etc.) and therefore suited for virtually any healthy individual that wants to boost their natural defences.
LifeinU LRGG, a reliable source of Lactobacillus rhamnosus GG, will also be introduced at the show. This probiotic bacterium has proven to be beneficial to digestive and immune health through research results reported in more than 800 published papers, which undoubtedly makes L. rhamnosus GG the most studied probiotic bacterium.
Lesaffre Human Care offers both food grade and baby food grade versions of LifeinU LRGG, an ingredient that can not only protect the gut from antibiotic-associated diarrhoea and prevent gastrointestinal infections such as travelers' diarrhoea, but can also boost the body's natural defences to reduce occurrences of the common cold.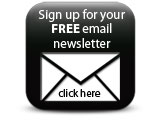 With all these new product introductions, Vitafoods 2016 was already set to be a busy edition for Lesaffre Human Care; but this is not all! The company has also been selected as one of the three finalists for the NutraIngredients 'Readers' Ingredient of the Year' award for its exclusive living yeast ingredient: ibSium, a real breakthrough in gastrointestinal pain management. Winners will be announced at the exclusive awards night hosted on 11 May during Vitafoods Europe.
Featured Companies