Lesaffre focuses on women's health at Vitafoods
Supplier of ingredients, from yeast and bacteria fermentation, presents a range of ingredients with scientific backing
Lesaffre Human Care will be presenting Lynside VAGINACTIV, its new range of ingredients dedicated to women's health at Vitafoods this year.
The range includes two natural solutions that have demonstrated efficacy on vaginal health in recent studies. Lesaffre Human Care's healthy yeasts have indeed proven their ability to fight pathogenic yeast Candida albicans, prominent cause of vaginal infections.
Vulvovaginal candidiasis is in fact one of the most prevalent causes of vaginal infections in women of reproductive age and is characterised by the disruption of the vaginal microbiota composition.
This unbalance favors opportunistic pathogen Candida albicans overgrowth. More than 75% of women worldwide experiencing at least one episode of vulvovaginal candidiasis in their life.
Lynside VAGINACTIV provides natural and innovative solutions to get rid of C. albicans and prevent recurrence, which occurs among 4–8% of sufferers.
The company offers two distinct ingredients for day-to-day support to deliver long term results:
Lynside VAGINACTIV Oral: a unique probiotic yeast (Saccharomyces cerevisiae CNCM I-3856) designed for oral use;
Pharma VAGINACTIV Local: a specific dried yeast (Saccharomyces cerevisiae CNCM I-3856) designed for medical devices for vaginal application and certified Active Pharmaceutical Ingredient.
Offering different responses to a common challenge, these two ingredients can be used individually or concomitantly to fight vaginal infections and prevent recurrence.
Scientific backing
The two yeasts recently received attention from the scientific community, notably from Duncan Wilson, research fellow at the University of Aberdeen (UK), who wrote about their positive influence on the course of vaginal candidiasis.
In a paper published in Virulence, researchers discuss how the post-challenge administration of living yeast S. cerevisiae CNCM I-3856 or dried yeast was able to accelerate the clearance of C. albicans in an experimental model of vulvo-vaginal candidiasis.
Both were found to induce coaggregation with the pathogen allowing its fast elimination. Lynside VAGINACTIV Oral was also able to suppress major virulence factors of C. albicans.
Lynside ProteYn
Vitafoods will also be the occasion for Lesaffre to feature Lynside ProteYn, the first yeast protein on the market, officially launched at HIE last year.
Containing all essential amino acids, including branched-chain amino acids, Lynside ProteYn is a complete protein for people looking at enhancing their protein intake with non-animal protein sources.
Lesaffre yeast proteins are characterised by an above 100% chemical score and a Protein Digestibility–Corrected Amino Acid Score (PDCASS4) of greater than 1, which is similar to dairy protein and much higher than all plant-based proteins.
Lynside ProteYn offers a complete high-profile aminogram and high digestibility score. Its ingredients are also packed with micronutrients, such as naturally-occurring fibres, B vitamins; and minerals such as iron, zinc, calcium, magnesium, phosphorus and potassium.
Lynside ProteYn is non-GMO, allergen-free (gluten, dairy and soy-free) and free from anti-nutritional factors such as protease inhibitors, phytates, etc. Consumers can also rest assured that Lesaffre Human Care's yeast protein have been produced without pesticides or antibiotics for growth.
Thanks to a specific manufacturing process, Lynside ProteYn also has a low environmental impact (low water consumption, reduced carbon footprint, quick turnaround).
It can therefore be considered a sustainable protein, in comparison to other more resource-intensive and environmentally impactful options.
ibSium
Lesaffre will also be promoting the ingredient ibSium's at the show, in light of the recent publication of a meta-analysis confirming its efficacy in managing symptoms of gastrointestinal disorders, notably abdominal pain and discomfort.
The analysis was performed on data collected during two previous randomised clinical trials, studying the effect of a daily supplementation of ibSium in a total of 579 healthy subjects, this individual patient data meta-analysis.
---
Vitafoods will take place in Geneva, May 9–11. Lesaffre Human Care can be found at stand I32.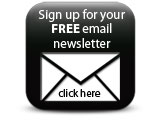 Samples of vegetarian protein biscuits featuring Lynside ProteYn ingredients will be available for visitors to explore yeast protein alternatives.
Featured Companies