Libifem human clinical study published
The study aimed to evaluate the effect of Libifem, a proprietary standardised extract of fenugreek seed from Gencor, on sex hormones and sexual function in healthy, menstruating women
A clinical study conducted in Australia on Libifem has been recently published in the peer reviewed journal Phytotherapy Research.
The study aimed to evaluate the effect of Libifem, a proprietary standardised extract of fenugreek seed from Gencor, on sex hormones and sexual function in healthy, menstruating women, in stable relationships, who self-reported having a low sex drive.
The short-term, single-site, double-blind, randomised and placebo-controlled study was conducted on 80 women, aged 20 to 49 years.
Participants were randomised to either an oral dose of a Libifem at a dose of 600mg/day or placebo during two menstrual cycles.
Sex hormones, including total and free testosterone, oestradiol and sex hormone binding globulin were measured at baseline and 8 weeks.
The individual aspects of sexual function were measured using the Derogatis Interview for Sexual Functioning (DISF) and Female Sexual Function Index (FSFI) clinically validated questionnaires. Stress, fatigue and quality of the relationship with partner were measured along with safety and tolerability.
The results showed a significant increase in oestradiol (E2) and free testosterone, as well as an increase in sexual desire and arousal in the active group compared with the placebo group. There was also a significant increase in sexual activity for the group taking Libifem.
Libifem contains saponins that have been shown to promote a woman's healthy sexual vitality, desire and arousal. Loss of sexual desire affects approximately one in every four women, but despite its prevalence, there are few supplement options. Libifem offers a natural way to support female hormone estradiol that can help to boost sexual desire.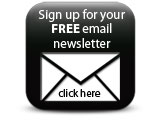 Libifem is an innovative patent pending ingredient and has been awarded 'Most Novel Ingredient' at Natural Products Expo West.
Companies