LifeVantage expands footprint in Europe
The Utah-based nutrigenomics pioneer is open for business in Spain
US-based nutraceutical company LifeVantage has opened for business in Spain. Headquartered in Salt Lake City, Utah, LifeVantage claims to be a nutrigenomics pioneer. The company defines the concept as a new science dedicated to biohacking the human ageing code.
Founded in 2003, LifeVantage is engaged in the identification, research, development, and distribution of advanced nutraceutical dietary supplements and skin and hair care products.
The company portfolio includes a line of scientifically-validated dietary supplements; TrueScience Beauty and Hair Care Systems; Petandim for dogs, a companion pet supplement formulated to combat oxidative stress in dogs; Axio Smart Energy Drink mixes; PhysIQ, a Smart Weight Management System; and Omega+, a 3-in-1 fish oil supplement.
Products are sold exclusively through a network of independent distributors in the United States, Japan, Hong Kong, Australia, Canada, Mexico, Thailand, the UK, the Netherlands and Germany.
With the addition of Spain, LifeVantage now serves 13 markets in North America, Europe, Australia, and Asia.
The new office in Spain is open for both distributor enrollments and customer orders.
LifeVantage's newest European branch opened as part of the company's European Leadership Academy in Barcelona, which played host to a capacity crowd.
"We are extremely pleased with the interest we are seeing in Spain, and we anticipate a strong launch out of the gate with participation from all over the world," said LifeVantage Chief Sales Officer Justin Rose.
European footprint
In addition to Spain, LifeVantage now has a European presence in the United Kingdom, Germany, Netherlands and Austria.
The company also has plans to expand into Belgium and Ireland in the coming months. Select LifeVantage products are currently available in both countries – as well as France and Italy – on a not-for-resale basis as part of the company's Global Customer Acquisition Program.
"As a health and wellness company, it's always rewarding to see our biohacking community expand and our products become more readily available," said LifeVantage CEO Darren Jensen, "but there's extra energy and excitement when you open a market known for its healthy lifestyle like Spain."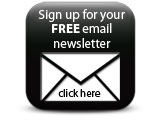 With a population of 50 million, Spain currently boasts one of the world's highest life expectancies at 83 years.
Companies