Life Extension uses Conversity tool to drive customer engagement
The company worked with Conversity and its "intelligent guided selling" (IGS) tool, which appears as a supplement quiz for customers visiting the Life Extension Europe website
Life Extension Europe has worked with Conversity to add personalised customer guidance to its web offering.
In the past, Life Extension Europe was largely a product-focused business. However, it wanted to move beyond a primary focus on product, and evolve into a more customer-focused business. This meant gaining deeper insight into customer's motivations, health goals and lifestyles, and using this insight to better personalise the offering.
Heidi Teschemacher, Chief Commercial Officer at Life Extension Europe, said: "Over the years since our formation, we had succeeded in becoming what was essentially a large web shop with lots of great products. We had developed a strong base of loyal customers – 40% of our 2020 revenue came from people who had first shopped with us in 2014 – but we felt like we could still do more.
"We wanted to take things to a new level and learn to really understand what makes our customers tick. This meant transitioning to an approach that emphasised customer needs and personalisation above all. As part of this, we had built a customer data platform which pooled all the information we had on our customers, but we needed something that could better map out customer requirements, understand goals and individual health needs and enable us to provide the best possible regime recommendations."
The company worked with Conversity and its "intelligent guided selling" (IGS) tool, which appears as a supplement quiz for customers visiting the Life Extension Europe website.
In building the tool, Conversity worked with the supplement provider to understand the mindsets of each customer. One customer might be looking for supplements to aid weight loss, whereas others might be searching for a way to improve heart health, or boost their cognitive or athletic performance.
Conversity applied dynamic search, recommendation and segmentation logic within the IGS tool, to create a personalised quiz that could guide customers to an appropriate purchase.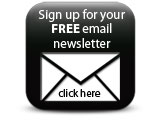 Since implementation, the tool has been hugely successful in driving online conversion for Life Extension Europe, Conversity claims. The insights gained have reportedly allowed Life Extension Europe to on-board customers and effectively nurture a long term customer relationship and loyalty.
Companies