Logopak to present modular print & apply-systems for the food industry
At Anuga FoodTec, Logopak will introduce its latest print and apply solutions for efficient labelling of a wide range of packaging types
Logopak offers a variety of high-performance labelling systems to meet the demands of the food industry.
At Anuga FoodTec, 20-23 March 2018, Cologne, Germany, Logopak will exhibit in hall 8.1, stand 58, displaying extensive print and apply solutions for all packaging stages in the food industry.
Highlights include a new multi-format system for point of sale labelling of food packaging in non-stop operation.
The new Logopak systems achieve high-capacity, high-precision application of labels onto various packaging types to meet the particular demands of point of sale labelling.
The multi-format series of machines enables operators to print labels of various sizes on a single labelling system. Thanks to Logopak's tried and tested applicator technology, the labels can be applied efficiently and in a variety of ways.
With a capacity of up to 140 units per minute, the new Logopak labellers prove a highly versatile option in secondary labelling of cardboard boxes, trays and shrink wraps. The applicators enable top, bottom, front, double, single, over the corner, multi-sided and wrap-around labelling with maximum precision.
Logopak's pallet labellers label up to 240 pallets per hour in non-stop operation. With 20 different applicators, labels up to A3 can be applied automatically in various positions and orientations. This allows labelling according to GS1 standard and easy identification of the pallet via the Serial Shipping Container Code (SSCC). For added safety, the machines include a protective cover and a fully automatic flap control.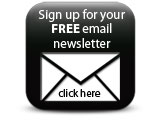 All of Logopak's print and apply systems are available with RFID (radio-frequency identification) or can be retrofitted with an RFID applicator to ensure uninterrupted tracking and tracing. From labelling to traceability, the labellers meet all legal requirements, standards, EU regulations and guidelines for the food industry.
Companies