Lutemax 2020 demonstrates improved disability glare preformance and photo stress recovery, says new publication
OmniActive's Lutemax 2020 showed increases in macular pigment density (MPOD) — the thickness of the macular pigment which is made up of lutein (L) and zeaxanthin isomers (Zi), which lead to significant improvements in photostress recovery and disability glare in a recent study conducted at the University of Georgia
Entitled LAMA II — an acronym for Lutein, Vision and Mental Acuity II, these findings of LAMA II were the subject of a paper, "Macular carotenoid supplementation improves disability glare performance and dynamics of photostress recovery," which was published in the journal Eye and Vision.
Award-winning, globally recognised Lutemax 2020 is a naturally derived marigold extract providing all three macular carotenoids (lutein and enhanced levels of both zeaxanthin isomers — RR and RS [meso]-zeaxanthin — at the same 5:1 ratio as found in nature. FDA-GRAS notified Lutemax 2020 is manufactured under a fully vertically integrated source.
LAMA II is the latest of multiple studies from OmniActive's robust clinical programme. The 12 month double-blind, placebo-controlled trial studying the effects of macular carotenoids supplementation on 59 young, healthy subjects who were randomly assigned to one of three groups: placebo, or 10mg L/2 Zi or 20mg L/4mg Zi from Lutemax 2020.
"We are delighted that long-term studies such as LAMA II demonstrate the practical benefits of macular carotenoid supplementation for general healthy populations — using well-recognised methods and meaningful measures of visual performance," said Abhijit Bhattacharya, President, OmniActive Health Technologies Ltd.
"As an innovator and market leader, OmniActive is dedicated to continue our efforts in bringing relevant and exciting science to support product claims expanding the usage segments and customer categories for our industry."
Photostress recovery is the amount of time the macula requires to return to its normal functioning level after exposure to a bright light source. Disability glare is a degradation of contrast which has been caused by a reduction in visual performance.
LAMA II demonstrated that MPOD, visual performance in glare and photostress recovery significantly improved compared with the placebo at both doses after 6 months of supplementation with additional improvements found at 12 months.
The findings also suggest that lutein and zeaxanthin isomers from Lutemax 2020 is due, in part, to this unique formula that contains all three macular carotenoids — lutein, RR-zeaxanthin and RS (meso)-zeaxanthin.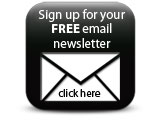 The study's finding are specifically relevant for consumers as it highlights the importance of supplementing with all three macular carotenoids to help maintain key attributes of health vision including recovery after exposure to bright lights as well as support in seeing objects.
Companies