Luzixeen, the new superfood, at Vitafoods 2017
Increased demand for plant protein has boosted the relevance and demand of French alfalfa, a green solution
At Vitafoods 2017, Luzerne-Recherche Développement (L.RD) will preseent Luzixeen, an alfalfa protein concentrate, based on 100% French alfalfa.
Alfalfa has a high content in proteins and other nutritional benefits which count alfalfa as a "superfood": vitamins K, E, B9 and B6, beta-carotene, calcium, iron and Omega 3.
The plant-based protein market
Increasingly, consumers are looking for plant-based alternatives, either for their health, animal welfare or for other sustainable reasons.
More people are going "flexitarian" (semi-vegetarian), reducing their animal-product intake. Already, 69% of Germans, 40% British and 34% French are flexitarian.
According to a study conducted by Mordor intelligence, the global plant based protein market was recorded at $8.3bn in 2016 and is expected to reach $14.bn by 2022.
The drivers of the market are the rise of meat-substitutes and dairy alternatives and the quest for naturally healthy Superfoods. The sports nutrition and weight management markets are also concerned with this phenomenon.
Nutritional composition of Luzixeen
Luzixeen contains 45–60% of proteins with high biological quality and 5% of poly-unsaturated fatty acids.
The product also contains 15% insoluble fibres and antioxidants, especially lutein, a carotenoid well known for its benefits in eye health.
A study carried out in India on 90 teenagers for four and a half months showed that 10g of Luzixeen corrects iron deficiency equal to 60mg of iron and 500mcg of folic acid.
Green and sustainable
France produces 700,000 tonnes of alfalfa every year, mainly for feed. Because of its root system, this crop prevents soil erosion and fixes nitrogen, limiting the need for fertilisers and reducing nitrate leaching in the soil.
The protein fraction of alfalfa is extracted through a bio-refining process, to use the entire plant through the exploitation of by-products.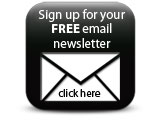 Luzixeen can be used in the formulation of snack bars, beverages, supplements, biscuits and protein shakes.
Companies