Lycored adds 3 new locations on Letters of Love Tour
Lycored, an international wellness company at the forefront of the ingestible skincare market, successfully completed three new stops on its 'Letters of Love' tour
Each Tour stop is continuing to help give Lycored's #rethinkbeautiful campaign extra mileage by allowing more consumers to join the movement.
Zev Ziegler, VP of Brand & Marketing at Lycored, said: "We are overjoyed by the amazing response we have received thus far on our Letters of Love tour and our three most recent stops are no exception.
"Each stop has brought us to vastly different groups of people with a wide array of interests, but what we have found is that our messaging is able to resonate with everyone on such a deep, personal level and we hope to continue with this momentum and truly create the #rethinkbeautiful movement."
Specifically, over the past few weeks, the Tour has spread the love at the following events:
July 17–20 Nutrition Business Journal (NBJ) Summit (CA); an annual summit with over 300 of the nutrition industry's brightest and most influential minds for a weekend of education and discussion
July 20–23 Wanderlust Festival, Squaw Valley (CA); world renowned wellness festival celebrating everything yoga, meditation, music, nature and camaraderie all in the idyllic setting of Squaw Valley
August 1 Montclair's National Night Out (NJ); National Night Out is a night where members of the local community can come to spend a safe evening with emergency personnel from their communities
Currently half-way through its nation wide adventure, Lycored collected over 1000 postcards across these recent tour stops, with more than 4900 postcards written in total. As with each stop on its tour, Lycored encourages event attendees to write personal 'love letters,' or positive affirmations to themselves that will be mailed back to them when they least expect it.
As an extension of Lycored's #rethinkbeautiful campaign, the goal of the Letters of Love tour is to inspire consumers to love themselves the way they love others and to show them beauty blossoms everywhere they look — even within themselves.
By spreading the idea that beauty comes from within Lycored is creating an emotional connection to ingestible skincare and specifically raising awareness for its clinically backed cosmeceutical, Lycoderm, a Lycored Nutrient Complex Formulation for Skin.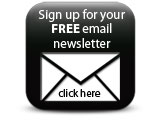 To learn more about the #rethinkbeautiful campaign, to see where the next stop is on Lycored's Letters of Love tour, or to show yourself some love by writing a digital love letter, click here
Companies