Lycored announces launch of #rethinkbeautiful campaign
Campaign aims to create awareness of ingestible skincare by promoting beauty from the inside out
Lycoderm helps protect skin from the harmful effects of UV light
Lycored, an international wellness company at the forefront of ingredient and nutrition supplements, has announced the launch of its new brand campaign: #rethinkbeautiful.
The campaign goes beyond skin deep, seeking to change the perception of 'beautiful' and create a conversation that beauty starts from inside each of us.
By challenging the idea of beauty and highlighting beauty from within, the campaign is breaking beauty out of its proverbial box and creating an emotional connection to ingestible skincare. Ultimately, Lycored aims to take skin health supplements from a niche market to mainstream success in the US.
'Our goal through this campaign is to challenge the traditional notion of beauty by sharing the message that the beauty we feel on the inside is what the world sees on the outside,' said Zev Ziegler, Vice President of Brand and Marketing at Lycored.
'As we shed light on how the concept of beauty is not about looks, but about a feeling inside each of us, we aim to educate the public on how the same can be said for the role in which ingestible skincare plays in promoting beauty from within. Specifically, although sunscreen is used to prevent damage from direct sun exposure, sun damage actually happens incidental to daily living; proving the best way to protect ourselves on the outside every day is to also supplement from within,' Zev added.
Along with a dedicated landing page on Lycored's website and a personal, intimate 'Beauty is What You Make It' video, an extensive social media programme will help to amplify the campaign.
#rethinkbeautiful will be accompanied by #Ifeelbeautifulwhen, which will both engage influencers and Lycored's existing Brand Ambassadors, as well as invite people to share personal stories with the world, showcasing how beauty is a feeling, and is felt differently by everyone.
'When we are authentic in what we do, and don't worry about what other people are doing, that opens the door to allowing others to feel like they can be themselves as well,' says Amie Valpone, Nutrition Ambassador for Lycored. 'I think it is an amazingly powerful message that deserves to be shared with everyone, because we are all beautiful in our own unique way.'
The #rethinkbeautiful campaign comes by way of foreshadowing results from Lycored's Lycoderm clinical study, which will support, as well as showcase, the brand's broad spectrum of skin enhancement parameters that translate into both health and appearance benefits.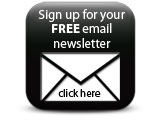 Help @LycoredLtd #rethinkbeautiful by sharing what beauty means to you. For more information on Lycored and its 'rethink beautiful' campaign, please visit www.lycored.com/rethink-beautiful.
Companies