Lycored appoints new SVP as it seeks to grow R&D capabilities
Lycored has appointed Dr Etgar Levy-Nissenbaum as its new Senior Vice President of Global Research and Development
The appointment comes as the global carotenoid leader looks to strengthen and grow its R&D and innovation capabilities – two significant elements of its success in recent years.
Before joining Lycored, Dr Levy-Nissenbaum served in numerous global R&D management positions. Most recently, he was responsible for New Technologies Application at Teva Pharmaceuticals Global R&D, and prior to that he led R&D at BioLineRx.
He will now manage Lycored's R&D teams, whose activities cover extraction, formulation, microencapsulation, fermentation and the development of new active ingredients.
Dr Levy-Nissenbaum gained his post-doctoral training at MIT and Harvard Medical School in the fields of drug development and controlled release of cancer treatment drugs, and holds a PhD in human genetics and molecular medicine from Sackler Faculty of Medicine, Tel-Aviv University.
In his new role, he will bring to bear his experience in development and commercialisation of new drugs and medical devices, alongside scouting and implementation of new technologies.
In addition, he will be a member of Lycored's scientific forum, which includes internal and external experts.
Dr Etgar Levy-Nissenbaum said: "I'm very excited to be joining a company that is committed to innovation. I look forward to working with Lycored's outstanding team of professionals and strive to build and strengthen the company's reputation and capabilities. I hope my scientific background and industrial experience will help Lycored continue to make a difference as it seeks to cultivate wellness."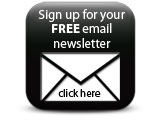 Rony Patishi-Chillim, CEO at Lycored, said: "We're delighted to welcome Etgar to the Lycored team. With his experience, knowledge and skills, I'm confident he will make a major contribution to Lycored's continuing success that has been built on innovation."
Companies