Lycored celebrates second annual Heart + Soil Day worldwide
Lycored, an international wellness company at the forefront of the ingestible skincare market, announced that today it will celebrate the second annual Heart + Soil Day worldwide as a part of the brand's ongoing commitment to cultivating wellness
Heart + Soil Day is a way to support Lycored's Good in Bloom programme and #rethinkbeautiful skin health campaign while also showcasing the importance of appreciating our connection to the beauty in the world around us and within each other.
Rony Patishi-Chillim, CEO of Lycored, said: "A common thread between all people is that in a world that never stops turning, it is rare that anyone literally stops to smell the roses, let alone realise that no matter how much our individual experiences can alter our reality, nature is ubiquitous, beautiful and influential in our daily lives.
"Heart + Soil Day began last year as a way to help people recognise this concept in hopes they have more enriching and enlightening experiences in nature. Today, and every day, we should celebrate the earth's natural wonders as well as our relationship with them to further inspire wellness around us."
Lycored's team in the US will recognise Heart + Soil Day in sunny Nevada on the Las Vegas strip at the Brooklyn Bridge of the New York-New York Las Vegas Hotel & Casino from 11 am to 3 pm, 26 September. With their tomato-printed umbrella installation and surrounding parasol umbrella stations, visitors will be able to take a break from the bustling crowd in the scenic shade to enjoy a refreshing cold-pressed juice.
Each juice will have a lycopene-based fruit as one of the ingredients as this is the hero ingredient in the brand's clinically-backed cosmeceutical, Lycoderm, a Lycored Nutrient Complex Formulation for Skin.
The shady area will help spread Lycored's #rethinkbeautiful message that beauty and wellness comes from the inside, out and serve as a reminder that while sunscreen is always a good idea, skin health also starts on the inside. In addition to providing a relaxing break for attendees, Lycored will present their event partners, Three Square Food Bank with a donation of $5,000.00 to support our hungry neighbours in the local community in which the event is being hosted.
In other parts of the world, specifically as a continuation of the Good in Bloom portion of Heart + Soil Day, Lycored's Ukraine team is unveiling new renovations they completed in a nearby community park and the Israel team will be inviting people to send postcards to loved ones wishing them health and wellness.
In Paris, France, Lycored will have a "rainbow of fruit stand" for passersby to enjoy and understand the healthy and delicious possibilities fruit provides while also passing out tote bags filled with coloring books, natural pencils, stickers, and temporary tattoos and emblazoned with the phrase "I like to play in dirt."
The Las Vegas Heart + Soil Day activation falls the day before SupplySide West, the industry's gathering point where science and strategy intersect. For those who are unable to attend, Lycored will also be coordinating a digital component to Heart + Soil Day by inviting the world join them at their Las Vegas activation via live stream.
In addition to that, those who want to celebrate with Lycored can download a unique colouring book that serves as both a reminder of the celebration and as a prompt to keep thinking about the world around us.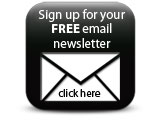 For more information on Lycored's Heart + Soil Day initiatives including a glimpse of what was achieved last year, please visit www.lycored.com/heart-and-soil-day or share your Heart + Soil Day artwork with @Lycoredltd by snapping a photo and sharing it on Instagram, using #heartandsoilday.
Companies