Lycored go on the road with its "reimagining beauty" message
The carotenoid-specialsing company will be attending adventure, wellness, art and gourmet events all throughout the USA this year
Lycored, specialists in research and development of carotenoid-based products, will be taking a road trip to various events across the US this year to spread its "reimagining beauty" message.
15 April National Cherry Blossom Festival – Washington, DC
Each year, the National Cherry Blossom Festival commemorates the 1912 gift of 3,000 cherry trees from Mayor Yukio Ozaki of Tokyo to the city of Washington, DC. The gift and annual celebration honour the lasting friendship between the United States and Japan and the continued close relationship between the two countries.
The Festival coordinates diverse programmes promoting traditional and contemporary arts and culture, natural beauty and community spirit. Events are primarily free and open to the public.
25–28 May: NOLA Wine and Food – New Orleans, LA
This yearly event features menus exhibiting local flavour and new creations across a diverse range of cuisines. The weekend will feature 1,000 wines from across the world with special tastinv events from wineries. The event also raises money for local non-profit organisations.
22–25 June: Wanderlust Festival – Brooklyn, NY
20–23 July: Wanderlust Festival – Squaw Valley, CA
The Wanderlust Festivals, which take place in multiple locations throughout the year at "the world's most beautiful mountain resorts."
The events are "all-out celebrations of mindful living" including dance, adventure and other physical activities, with yoga and meditation instructors, musicians and speakers.
7–12 December: Art Basel – Miami Beach, FL
More than 200 of the world's leading international Modern and contemporary art galleries display artworks by over 4,000 artists, including paintings, sculptures, installations, photography, film, video, and digital art.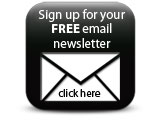 Visitors can find works ranging from editioned pieces by young artists to museum-caliber masterpieces.
Companies