Lycored joins forces with Operation Respect at the Sundance Film Festival
Ingestible skincare manufacturer Lycored is one of various companies to promote campaigns at major multimedia event
The natural ingredients company Lycored has joined forces with Operation Respect, opening the Hope Haus session at Sundance. The event was the first in a series that Operation Respect plans to embark upon over the next two years.
The event featured a culmination of performances, new-tech product demonstrations, video screenings and panel discussions each channeling causes. Featuring many mission-based projects and social-impact campaigns.
The Isreal-based Lycored's movement, #rethinkbeautiful, aims to spread the word on the role ingestible skin care plays in beauty from within. Specifically using the Letter of Love tour, which challenges traditional notions of beauty and skincare. The letters of love tour got people at stations across the world to write down things that made them beautiful, then posted them back at unexpected times. Reminding them of the positive thoughts from the time.
Jill Romero, Lycored's Global Communications Manager, said: "We are very excited to bridge efforts with Operation Respect and all the wonderful partners at HOPE HAUS."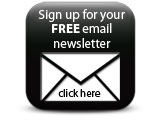 Lycored's ingestible skin care ingredient is designed to foster overall skin wellness from the inside out. Lycoderm, their carotenoid blend uses natural extracts from tomatoes and rosemary leaves.
Companies