Lycored named multiple award winner at Best in Biz Awards 2017
Company takes home honours for both its #rethinkbeautiful campaign and Lycoderm product
Lycored, an international wellness company at the forefront of ingredient and nutrition supplements, has today that it has been named a multiple award recipient in this year's Best in Biz Awards — the only independent business awards programme judged each year by prominent editors and reporters from top-tier publications in North America.
This year, the company has won Gold for Marketing Campaign of the Year for its #rethinkbeautiful campaign and Bronze for Most Innovative Product of the Year – Healthcare for its Lycoderm product.
For the Gold winning Marketing Campaign of the Year, Lycored brought its #rethinkbeautiful campaign to cities throughout the United States on behalf of the supplement and nutrition industry in an effort to take ingestible skincare from a niche market to mainstream success.
Challenging traditional ideas, the campaign broke beauty out of its proverbial box, creating an emotional connection to ingestible skincare.
Adding to the innovation of the campaign, Lycored introduced its Letters of Love tour. Serving as an extension of the campaign, the goal was to inspire consumers to love themselves the way they love others by writing love letters to themselves on personalised postcards.
Throughout 2017, the tour made stops at the Montclair's National Night Out (NJ), Wanderlust Festival – Squaw Valley (CA), Nutrition Business Journal (NBJ) Summit (CA), GoPro Mountain Games (CO), Cherry Blossom Festival (DC), Sundance Film Festival (UT), Wanderlust 108 – Brooklyn (NY), and Pilgrimage Music & Cultural Festival (TN).
As Bronze winner for Most Innovative Product of the Year – Healthcare, Lycored highlighted its hero ingestible skincare composition, Lycoderm, a unique supplement-ready blend that fosters skincare from the inside out.
The composition was inspired by the outside of Lycored's hero fruit: the tomato. As the Lycored team watched the sun gently coax the tomatoes through their fields to ripen, they realised that given the right tools, smooth, supple skin is possible.
The blend of whole-food tomato extract and rosemary leaf extract in Lycoderm is carefully calibrated to maximise the synergy of the ingredients.
Lycored's standardised extract contains the optimal concentrations of lycopene, phytoene, phytofluene and carnosic acid to help support skin health and appearance.
Each year, Best in Biz Awards' entrants span the spectrum from some of the most innovative local start-ups to the most recognisable global brands.
The seventh annual program was particularly hotly contested, with more than 650 entries from an impressive array of public and private companies of all sizes, and from a variety of industries and geographic regions in the US and Canada.
"We are so humbled to be recognized in not just one, but two categories at this year's Best in Biz Awards," said Golan Raz, Head of Global Health Division at Lycored.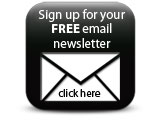 "Being able to bring the #rethinkbeautiful Campaign and Letters of Love tour to consumers throughout the United States allowed us to not only share the knowledge of skin health and self-acceptance to our audiences, but to also share our Lycoderm product with the masses, making 2017 an amazing year for Lycored that we are proud to share with the Best in Biz community."
Companies