Lycored plants the seed of inner beauty with Letters of Love tour
Lycored, an international wellness company at the forefront of the ingestible skincare market, has successfully completed the final leg of its Letters of Love tour in the US
Throughout the year, Lycored embarked on a journey across the US, stopping in seven different states, to encourage people to write letters to themselves to help spread the message of #rethinkbeautiful.
"What started as a social media campaign aimed at challenging society's traditional notion of beauty by way of our hashtag, #rethinkbeautiful, has blossomed into a full-blown movement with the Letters of Love tour," said Zev Ziegler, Head of Global Brand & Marketing, Health at Lycored.
"With each tour stop the momentum behind the message of beauty from within seemed to grow. Their glow was contagious and in the end, we were able to make a genuine connection with thousands of consumers while also educating them on how we harness the power of the tomato for skin health; even those who said they couldn't stop as they passed left with a smile. The idea of saying something positive about themselves stuck, even if it was in thought alone."
Specifically, the tour recently concluded by spreading the love at the following events:
September 10: Wanderlust 108 – Brooklyn (NY): 538 love letters
Combines three mindful activities - running, yoga, and meditation - for the world's only 'mindfulness triathlon that challenges the mind, body and spirit; a celebration of the mindfulness movement
With the help of local yoga expert and Lycored Ambassador, Kristin McGee, attendees were shown chair yoga poses to help them stay radiant and glowing, which also helped them to unwind, in an effort to encourage self-reflection by writing a 'love letter' to themselves
September 23-24: Pilgrimage Music & Cultural Festival (TN): 442 love letters
Inspired by friendship, history and the desire to create a meaningful experience, the festival invited people of all ages to enjoy a weekend of music, food and beverages, and the rich regional spirit of Franklin, TN
Partnered with Playing for Change to set up a station where people could design their own personalised Frisbees adorned with handwritten positive affirmations to help event goers acknowledge and honour the music within themselves, and have a game of catch they would never forget
During the course of eight tour stops in seven different states, Lycored inspired consumers to write 6000 postcards in total. During each tour stop, Lycored encouraged event attendees to write personal 'love letters,' or positive affirmations to themselves that will be mailed back to them when they least expect it.
In an effort to get people in the mood to be experimental each event boasted an activation including a large postcard that inspired positive affirmations and quotes from celebrities such as Jack Black and Tim Robbins at the Sundance Film Festival, canvassing a city with bright and inspiring posters titled "your heart has no limits, and teaming up with wide ranging brand ambassadors such as Kira Stokes to encourage attendees to go outside of their comfort zone by bridging fitness with an "inner adventure."
As an extension of Lycored's #rethinkbeautiful campaign, the goal of the Letters of Love tour was to inspire consumers to love themselves the way they love others, and to show them that beauty blossoms everywhere they look - even within themselves.
By spreading the idea that beauty comes from within Lycored was successfully able to help create an emotional connection to ingestible skincare, and specifically raising awareness for their clinically backed cosmeceutical, Lycoderm, a Lycored Nutrient Complex Formulation for Skin.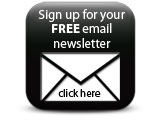 Previous stops on the Letters of Love tour included Montclair's National Night Out (NJ), Wanderlust Festival – Squaw Valley (CA), Nutrition Business Journal (NBJ) Summit (CA), GoPro Mountain Games (CO), Cherry Blossom Festival (DC), and Sundance Film Festival (UT).
Companies