Lycored promises a "pizza" the action at FiE
Natural taste and colour specialists Lycored has created a range of recipes, including a home-style pizza, to highlight the versatility of their real food ingredients from tomatoes
The recipes, being showcased at Food ingredients Europe (November 28-30, Frankfurt), will demonstrate how Lycored can help clean up labels while enhancing taste and consumer appeal.
They include a home-style pizza, created with an artisanal bakery in Bergamo, Italy. Its base is low in salt but still delivers a delicious flavour thanks to SANTE – Lycored's tomato-based flavour enhancer.
It is topped with tomato sauce designed by an Italian application specialist and enhanced with both SANTE and Lycored's CTC (Clear Tomato Concentrate).
CTC is a liquid serum that harnesses the balance of acidity and sweetness found in tomatoes to bring smoothness and complexity to savoury products such as soups and sauces. The pizza sauce will demonstrate its power to intensify the tomato character of tomato-based foods.
SANTE and CTC are both excellent solutions for manufacturers seeking clean label status. Both can be declared as consumer-friendly 'tomato concentrate' or 'natural flavour', depending on local regulations.
Lycored will also highlight the versatility of its ingredients in the condiment category.
It has created a special BBQ sauce, as well as a vegan mayonnaise concept that shows how SANTE can help manufacturers target vegetarian or vegan consumers with improved tasting products.
Christiane Lippert, Head of Marketing, Food, at Lycored, said: "There's more pressure than ever on manufacturers to reduce or eliminate sodium and other unattractive ingredients. We've designed recipes that demonstrate how manufacturers can clean up labels while also enhancing flavour and consumer appeal."
Also on show at FIE will be Lycored's range of super-stable naturally derived colorants. A string of studies this year have demonstrated how well they perform in a range of applications, including flavoured sparkling waters, UHT-treated milks, surimi seafood and fruit preparations in yoghurts.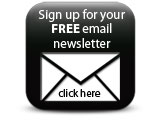 Lycored will be exhibiting at FiE in Hall 8, Stand No. A70.
Companies