Lycored skin health study named Best University Research of the year
Study: Lycopene-Rich Tomato Nutrition Complex (TNC) and lutein can protect against UVA/B- and UVA1 radiation at a molecular level
Ingredient and nutrition supplements company Lycored's skin health study has taken home the NutraIngredients Award for Best University Research.
The award recognises cutting edge research in health foods, supplements and nutrition.
Lycored's skin health study researched how Lycopene-Rich Tomato Nutrition Complex (TNC) and lutein can protect against UVA/B- and UVA1 radiation at a molecular level. It was published in the British Journal of Dermatology.
The study found that when assuming the role of genes as indicators of oxidative stress, photo-dermatoses and photo-ageing, Lycopene-Rich Tomato Nutrient Complex and lutein provide protection against solar radiation-induced health damage.
The research also supports the increasing evidence of photo-protection by oral supplementation with carotenoids. The findings build upon a growing body of research explaining the role in which antioxidants play in human skin health and overall protection against solar radiation.
The award and ceremony
Lycored was presented the award on Wednesday, May 10, at the NutraIngredients Awards in Geneva, Switzerland, where the brand highlighted the research and findings conducted by the Leibniz Research Institute for Environmental Medicine.
It was recognised by judges in the first round of more than 100 stand-out entries entered, and then in final judging amongst two other competitors.
Judges determined that Lycored's presentation on the study met all of the criteria including the objective, summary of methodology, how it contributes to previous research, credibility, commerciality and that the nutrition world can be proud of the research.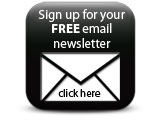 Previously, in 2016 Lycored's Cardiomato won the NutraIngredients Award for Best Finished Product of the Year – Heart Health, making this their second win for their nutrient complex programme.
Companies