Lycored will focus on skincare at Vitafoods Europe
Ingestible skincare will be the main focus for global wellness company Lycored at Vitafoods Europe (9-11 May, Palexpo, Geneva)
Visitors will find Lycored at Stand I42, where it will be showcasing Lycoderm, its unique supplement-ready blend which fosters skin wellness from the inside out.
Lycoderm includes precise ratios of lycopene from tomatoes, as well as the carotenoids phytoene and phytofluene, which can absorb UVA and UVB light.
Research providing evidence for some of the health benefits of Lycoderm is in the running for a prestigious award at the event.
The study, commissioned by Lycored and done by researchers at the Leibniz Research Institute for Environmental Medicine, shows that oral supplementation with lutein or lycopene-rich tomato nutrient complex may help protect the skin against UV radiation.
It is one of three finalists in the University Research of the Year Category of the NutraIngredients awards, taking place on May 10 at Vitafoods Europe.
The company, will also be displaying its lycopene seal, which is ideal for use in the cobranding of finished products containing the company's lycopene for skin, heart and eye health.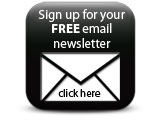 The seal will be displayed holographically at a Harvesting Possibilities exhibit.