Lycored's Cardi-O-Mato selected as a finalist in the 2016 NutraIngredients Awards
Supplement for cardiovascular health has been nominated for Best Finished Product of the Year
Lycored, an international wellness company at the forefront of ingredient and nutrition supplements, has announced that its hero supplement, Cardi-O-Mato, has been chosen as a finalist in the second annual NutraIngredients Awards. The awards reward true innovation and cutting edge research in health foods, supplements and nutrition and Cardio-O-Mato is a finalist for the best Finished Product of the Year - Heart Health.
With more than 120 high quality entries, Lycored's Cardi-O-Mato was one out of 33 standout products to make the final cut in the 2016 NutraIngredients Awards. On Wednesday 11 May in Geneva, Switzerland, Lycored will present a 10-minute presentation to highlight the unique and innovative qualities of Cardi-O-Mato for the final stage of judging.
'As a leader in research and development of carotenoid-based products, we are elated to have our hero formulation in the running for best finished product of the year,' said Golan Raz, Vice President of Health and Nutrition at Lycored.
'Cardiovascular wellness is a critical health concern; CVD (coronary vascular disease) impacts more than 100 million families globally each year and is a leading cause of death. Simple, safe, and clinically substantiated solutions that support cardiovascular health represent a huge opportunity to help individuals live a longer and happier life. Our heart-healthy tomato extract works to normalise vascular endothelia function and protect cells from oxidative stress. Cardi-O-Mato supports cardiovascular health with just one easy to swallow soft gel per day,' he added.
Lycored's Cardi-O-Mato is scientifically proven to support cardiovascular health and contribute to normal heart and vascular function, with measurable results in just 6 weeks. Supported by numerous clinical trials, Cardi-O-Mato manages and improves various conditions that effect heart health, including reducing oxidised LDL cholesterol, lowering systolic blood pressure already within the normal range, and preserving the endothelium, which lines artery walls and supports the proper functioning of blood vessels among healthy population.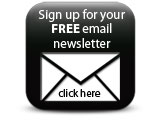 Cardi-O-Mato contains a unique and synergistic composition of the active compounds found in tomato fruit including lycopene, phytoene, phytofluene, beta-carotene, phytosterols and tocopherols (vitamin E), which have been standardised and optimised to support their heart healthy quantities, with the final composition tested for effectiveness using pharma-grade human trials. In just one capsule at day, Cardi-O-Mato provides consumers with a revolutionary supplement that can help them take one giant positive step towards a healthier heart.
Companies