Magnesium flakes named best sports product
A pioneering mineral bath soak has scooped the Best Sports product accolade at the Natural Lifestyle Product Awards 2015
BetterYou's Magnesium Flakes beat off competition in the category after readers of Natural Lifestyle Magazine picked the product, which is the ultimate in muscle relaxation, for the top prize.
The unique ingredient in this product is magnesium, which is one of the body's most important minerals, yet it is increasingly believed that most of us are deficient.
Magnesium acts as an aid to muscle tension, cramping and restful sleep. A soothing soak in a magnesium rich bath will leave you feeling relaxed as well as effectively replenishing your body's levels. Without magnesium our bodies are less supple, and deficiency is linked with many health implications including migraines, anxiety, depression and extreme fatigue.
Supplementing magnesium transdermally (through the skin) is incredibly easy to do either within a magnesium rich bath or by spraying and massaging directly onto the body. Magnesium will be absorbed directly into the skin tissue, entering cells immediately replacing magnesium lost through the stresses of modern life.
Magnesium is relatively difficult to supplement but applying magnesium transdermally has been proven to be a more effective way of increasing levels than traditional tablets or capsules.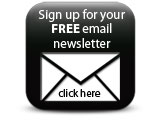 Andrew Thomas, founder and Managing Director at BetterYou, said: 'We're thrilled that our Magnesium Flakes have won the Best Sports category in the Natural Lifestyle Product Awards. We're delighted that the readers love the product and are experiencing a real benefit by boosting their levels of this pivotal nutrient.'
Companies