Manzo Pharmaceuticals starts laboratory testing of lactose intolerance probiotic treatment
With one in four people suffering from lactose intolerance, there is a strong need for a treatment that works well and works all the time
Manzo Pharmaceuticals, a wholly owned subsidiary of Fortune Oil & Gas, has begun laboratory testing for its patented probiotic formula, Lacto-Freedom.
Lacto-Freedom is designed to stop the symptoms of lactose intolerance for up to several months after taking it for just a short time. The company started a six month long study with different dosages of the probiotic to find the optimum amount needed to achieve the desired effect. The safety of the product will also be confirmed over the course of this study and will prepare the product for human clinical trials.
A stability test may also be performed to determine the best way to store the product and which dosage form is best (liquid, capsule, freeze dried powder, or pre-mixed in food).
The Lacto-Freedom testing started on 9 June and is being implemented by Celprogen, a California-based research facility specialising in drug studies and clinical trials such as this. Celprogen has been conducting in vitro and in vivo biomedical research for more than 10 years.
Lactose intolerance is the inability to digest lactose, a sugar found in milk and milk products. Currently, patients with lactose intolerance are limited to avoiding lactose-containing foods or taking lactase supplements before each meal.
Kenneth Manzo, the company's CEO, has been working on Lacto-Freedom Probiotic for more than 10 years, and has high hopes for what he believes will completely change the lives of people who suffer with this condition. With one in four people suffering from lactose intolerance, there is a strong need for a treatment that works well and works all the time.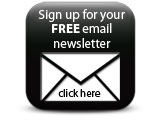 Manzo is confident that this solution will be the first of many groundbreaking remedies, solutions, and cures to be developed, and brought to market by the company.
Companies