Marine Ingredients announces merger with KD-Pharma
Marine Ingredients and KD-Pharma announced this week that the two companies will be merging, with anticipated completion during the 4th Quarter of 2016.
Both Marine Ingredients and KD-Pharma are leading participants in the Omega-3 industry, and this merger leverages their complementary capabilities. KD-Pharma is a German-based global supplier of active pharmaceutical omega-3 fatty acids with a rapidly growing position in nutraceutical applications. U.S.-based Marine Ingredients has a leading position in the North American nutraceutical market providing custom-crafted omega-3 solutions for nutritional brand owners.
Included in the merger are Marine Ingredients' Norway-based manufacturing operation, specialising in natural and low-to-medium concentrated fish oils, transesterification, and liquid bottling, as well as Marine's interest in Bering Select – a new Cod Liver Oil production facility located in Dutch Harbor, Alaska.
Marine's Florida-based InnovaGel, a contract manufacturer of soft gels, is also included, bringing substantial value-added capabilities to the new organisation.
Oscar Groet, CEO of KD Pharma will serve as CEO for the combined organisation, while Marine Ingredients' management, led by its President, Olav Sandnes, will continue to run Marine Ingredients and will coordinate the group's global nutritional supplement business. Both parties agreed not to disclose financial details of the transaction, but did announce that all entities on both sides will merge into a single group.
"Merging with KD-Pharma enables Marine Ingredients to enlarge our company's dedication to superior quality, operational excellence, and innovation, while also expanding our manufacturing technologies, which provides even greater benefits for our customers. The synergies allow both companies to extend competitive advantage to our customers. This is a win-win for the brands and customers we work with," said Olav Sandnes, President of Marine Ingredients.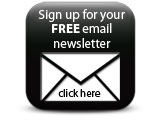 "I am incredibly excited about this merger and the opportunities it allows the collective organisation to bring to the market," said KD CEO Oscar Groet. "Marine's products, customers, and finished goods manufacturing capabilities combined with the technology and global presence of KD will allow us to serve a much broader segment of the market."
Companies