Mauser Packaging Solutions acquires EuroVeneta Fusti
Via this acquisition, Mauser will extend its offering of plastic industrial packaging as well as steel drum packaging and reconditioning IBC services within the Italian market
Mauser Packaging Solutions has announced its acquisition of EuroVeneta Fusti (EVF) through Joint Venture NCG-Maider in Italy.
From two strategic reconditioning locations, Villastellone (near Turin) and Mira (near Venice), Mauser Packaging Solutions increases the company's footprint to better serve the customer base for collections and supply of reconditioned packaging. Both sites are equipped with wash lines for reconditioning IBC, HDPE and steel drums, as well as the recycling of HDPE plastics.
The production of IBC and plastic packaging will continue from Mauser Packaging Solutions sites in Grezzago and Fonzaso.
This acquisition stands to further integrate Mauser Packaging Solutions' reconditioning activities with the company's offering of industrial packaging. Luciano Bazzato, owner of EVF, will join the Mauser Packaging Solutions' management team. Reconditioning operations will continue to be managed under the leadership of Federico Corsinotti, Managing Director Reconditioning and Laura Lorenzi, Regional Operations Manager South Europe.
Michael Steubing, President Mauser International commented: "Through this acquisition we will be even better able to serve our customers in the Italian market. Our customer will benefit from the combined sales strength of NCG Maider and EuroVeneta Fusti in Italy. We will continue to offer IBC washing, re-bottling and laundry services as well as steel drum reconditioning and IBC recycling services."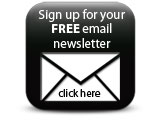 Bazzato commented: "I am convinced that a combination of both companies will greatly benefit the customers of both partners."
Companies