Meet Lallemand Health Solutions at Vitafoods 2018 booth H44
Lallemand Health Solutions, the first probiotic producer whose production facilities in Canada bear the United States Pharmacopeia (USP) Quality Systems GMP certificate (Dietary Supplements), will be pleased to welcome you Booth H44, May 15 - 17 in Geneva
Lallemand Health Solutions will share their latest news and developments in the probiotics area, such as their complete probiotic range for kids and teens, sport nutrition, as well as natural defences, gut health and mood balance (gut-brain axis), to discuss the option of custom formulations to best answer market's needs.
Hearty kids and teens
Lallemand Health Solutions offers documented probiotic strains and formulations combined with specifically designed delivery forms and flavours to target the needs of children, teenagers and health conscious parents. These formulas can help address key issues: natural defences, gut health, stress and oral health. Part of this range are the clinically documented ProbioKid formula (reduction of common winter infections occurrence in children, and Bifidobacterium lactis LAFTI B94, recently shown to reduce constipation and bloating in children and adolescents with Irritable Bowel Syndrome (Baştürk et al., 2016).
Probiotics for sport nutrition
Sport nutrition is a booming market in constant search for innovation. Based on the most recent clinical research in this area, Lallemand Health Solutions has developed a portfolio of specific probiotic strains to support gut health, boost natural immune defences and deal with the stress of everyday life. Recent trials in this area show that Lactobacillus helveticus Lafti L10 supports immune defences in elite athletes (Marinkovic et al., 2016). This lead to a significant reduction of the number of symptoms in training athletes.
About Lallemand
Lallemand Inc. is a privately owned Canadian company specialising in the development, production and marketing of yeast and bacteria, as well as other ingredients linked to these microorganisms or their markets.
Lallemand Health Solutions
Backed by a rich history and 80 years of expertise in probiotic research and development, Lallemand Health Solutions offers a full line of ready-to-market probiotic formulas and helps its partners to design their own custom & complex formulations using Harmonium, Lafti or Rosell Probiotic strains together with our proprietary protective technologies. Because, from the lab to the shelf, Lallemand Health Solutions controls the overall manufacturing process of its products, the company can ensure customers are receiving the highest quality standard of probiotic formulation. Cooperation spells success: we provide our partners with the full support they need to develop, register, and market their products in their own market, making Lallemand Health Solutions a complete probiotic solutions provider.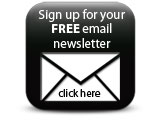 Lallemand Health Solutions covers more than 60 countries across five continents and is ready to service your probiotic needs.
Featured Companies