Meet Roquette's fast-good menu at FiE
Two-star Michelin chef Marc Meurin and Roquette co-create the first 'fast-good' menu (hall 6/stand P8)
This year at FiE, Roquette's stand will feature French chef Marc Meurin (two Michelin stars) and his team. Together, Meurin and Roquette motivated by a common desire to create a new long-term approach to snacking that focuses on taste and well-being, have co-created the first 'fast-good' menu!
First and foremost, this 100% plant-based menu – essentially composed of gluten-free, allergen-free and nutritionally balanced products – offers visitors a unique sensorial experience.
Through the 'fast-good' menu, Roquette will demonstrate the potential of some its solutions. Whether nutritional, texturising or label friendly, they're all designed to excite the visitors' taste buds.
The key fast-good dish is the 'veggie-burger.' This contains a gluten-free meat-free burger that's high in protein and a good source of fibre: 100g of burger is equivalent to 34% of the recommended daily protein intake. It also contains only a quarter of the saturated fat found in a traditional burger.
What's the secret? NUTRALYS T70S! This 100% plant-based texturizing protein ingredient is made exclusively from yellow peas. NUTRALYS T70S has a neutral taste and colour, allowing flexible dosages, different flavours and a variety of colours to be created. It also ensures a deliciously meaty eating sensation. Its functionalities allow for a unique fibrous texture and flexible use, so it can be adapted to different types of meat substitute (burger, chicken breast, sausage, etc.).
NUTRALYS T70S is a nutritionally balanced source of protein (70%) that is gluten- and soy-free and contains no products of animal origin. Fibrous in texture, once rehydrated, it can also be used to simulate whole pieces of meat and meets the increasingly strong market demand for allergen control. NUTRALYS T70S has been shortlisted for the FiE Innovation Awards 2015 in the Savoury category.
The veggie burger also incorporates a 100% vegetal bun made with algility HL microalgae. Algility HL is a complete, innovative and long-lasting food ingredient that is an optimal source of lipids. It has many benefits for bakery products: improved lipid composition; texturizing properties; calorie reduction; higher fibre and protein content; and the absence of major allergens. The bun offers both impressive nutritional balance and the soft texture required by the consumer.
The burger's 100% vegetal cheese slice is made with CLEARGUM PG, CLEARAM CH starches and NUTRALYS S85F pea. The result of this ingredient combination is a melting dairy-, lactose- and gluten-free cheese slice. And the veggie burger as a whole is rounded off with a clean-label ketchup. Thanks to the thickening properties of ROQUETTE STARCH FC10 (the company's new functional clean label starch), the ketchup offers a remarkably smooth texture and great taste.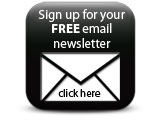 As well as the 'fast-good' menu, visitors will also discover a range of other innovations. For example, in the confectionery area, there's the 'So Softy' concept, a sugar- and gelatin-free chewy candy, half-way between chewing gum and chewy candy. This astonishing confectionery offers a new sense experience with no environmental price to pay. It's easy to produce and requires no chewing gum production equipment, thanks to the synergy between various Roquette products (SweetPearl maltitol, LYCASIN, the new MATGUM ACG) and the know-how of the company's development teams.
Companies