Meet … Saurabh Kumar Garg
As CEO of Aryan International, Saurabh sees himself as a team building visionary on a mission to bring organic products to the global food and beverage industry
Can you describe your position and role within the company?
Aryan Group has been involved with Global Brands as their supply chain partner since 1998. Providing full traceability of our products and by entering into contract farming associations with farmers in various parts of India, we supply organic raw ingredients to the food and beverage industries.
With a separate R&D facility to keep track of the active compounds in our organic farming projects, we're able to ensure that our organic phyto-derived vitamins and mineral formulations deliver the desired results.
In the capacity of CEO, I have been managing the entire operation since 1998. I describe myself as a team builder who inspires all the stakeholders in the company to perform their assigned tasks in a most efficient and timely manner.
How did you get into your business?
As a young lad of 24, I had a profound desire to seek out a sustainable way of growing plants and positively contributing to society. So, after completing an MBA in international business studies and benefiting from a year's experience in the industry itself, I went on a backpacking, journey to some of the more remote parts of India.
During this expedition, I was fortunate to meet a progressive group of farmers who had adopted the entire package of practices that was needed to meet the organic cultivation requirements in Orissa, a tribal state of India.
Their sustainable farming practices resonated with my personal belief system … and so began my journey of bringing organic products from the far-flung corners of India to the various established food and beverage brands around the world.
One of the most fulfilling aspect of our business model is the way we give back to Nature, society and our fellow human beings. In Aryan, we feel that health is a state of body and wellness is a state of being.
What trends are you seeing in your industry at the moment?
What I'm seeing at the moment is the progressive replacement of synthetic chemicals with healthy and more natural and sustainable Ingredients. Also, many of the major brands are looking for supply chain partners whose business ethics match these aspirations in their business operations.
What are the biggest challenges faced by the industry?
Personally, I feel that the greatest hurdle faced by our industry is the regulatory environment, particularly regarding levels of heavy metals in raw ingredients. All natural herbs are grown in soil … and soil contains certain concentrations of heavy metals.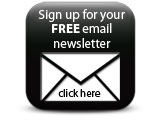 When we talk about Proposition 65, for example, it's almost impossible to meet the heavy metal limits required. Someone, in my opinion, should look at this legislation from a more practical approach.
Companies