MeriCal acquires Global Health Industries to create leader in probiotics
MeriCal, a developer, manufacturer and packager of probiotic and other nutritional supplements owned by Linden Capital Partners, has signed a definitive agreement to acquire Global Health Industries (GHI)
GHI is a respected player in the industry best known for its highly specialised approach to probiotic manufacturing and packaging including bacteria, spores and yeast products.
GHI also boasts strong multi-level marketing and branded manufacturing and sales expertise.
MeriCal CEO Brian Smith says the acquisition is MeriCal's next step in its strategy to become the leading developer and manufacturer in the probiotic segment of the vitamins, minerals and supplements industry.
"We are excited at the prospect of combining our respective resources. Among other benefits, Global Health Industries will gain access to our industry leading R&D capabilities, which we are confident will lead to expanded demand for our innovative products," said Smith.
"GHI's unique spore manufacturing and packaging operation will add to MeriCal's existing capabilities. Together, we will continue to strive to become the clear leader in probiotic and supplement contract manufacturing – one of the goals we set out to achieve after last year's acquisition of MeriCal by Linden."
Added GHI's CEO Kim Wheelwright: "Although both companies have demonstrated success in their respective MLM customer bases, the combination of MeriCal's number market position in the private label retail space for large, blue chip customers combined with our broad, branded customer base make the combined company extremely powerful."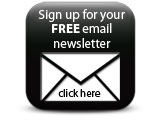 The collective organisation will employ nearly 550 individuals at six sites across the US.
Companies