MitoSynergy to host informational session at SupplySide West 2018
Nutritional supplement company will also be celebrating newly granted patents for Cunermuspir, the world's only bioavailable copper supplement
Nutritional supplement company MitoSynergy is pleased to announce that it will be exhibiting at SupplySide West 2018, celebrating its two new awarded patents for Pure Chelation Process (Publication number: 20170274370) and Chlorobis Copper (I) Complex Compositions and Methods of Manufacture and Use (Publication number: 20150224112).
MitoSynergy's Cunermuspir (Copper (I) Niacin) is the world's first bioavailable copper supplement, specially developed to deliver copper in its optimal oxidisation state.
Cunermuspir is created by a process that mimics how plants process copper, allowing the copper that is now bioavailable to enter the human mitochondria cells and be utilised for the important biochemical process of ATP cycling.
"As the only manufacturer of Copper (I) Niacin, we take pride in providing manufacturers with a safe form of copper that is bioavailable and can help users by improving energy, increasing mental clarity, and reducing general physical discomfort," said Charlie Barker, CEO of MitoSynergy.
Barker will be hosting a special Q&A during the 2018 SupplySide West, where he will address questions regarding his patented ingredient, the price points of Cunermuspir, and how the newly awarded patents benefit MitoSynergy and its customers.
The Q&A will be followed by a champagne toast in celebration of the supplement's latest patents, as well as a giveaway of Cunermuspir worth more than $100,000 at retail.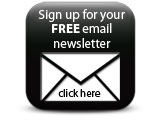 The events will take place at SupplySide West booth 3821 on Thursday November 8 at 15:00.