Mixed flavour juice growing by 100 million litres in troubled global juice market
In recent years, consumers have started to favour premium juices with mixed flavours compared with historically popular single flavours
A new report by Canadean reveals that global sales of mixed flavour, HPP and cold-press products are increasing in an otherwise declining juice market, owing to growing health awareness among Western consumers and the exploding demand for juice in emerging markets.
In recent years, consumers have started to favour premium juices with mixed flavours compared with historically popular single flavours such as orange and apple.
Canadean's latest annual Soft Drinks Market Insight reports find that global sales of orange and apple juice declined by half a billion litres between 2013 and 2014 to less than 12 billion litres. This compares with more than 13.5 billion litres of combined global sales only 5 years ago in 2009.
'In many Western markets, fewer people have a traditional breakfast meal and more consumers are concerned about the high sugar content of juices. Flavour mixes are providing a much-needed volume boost for struggling juice manufacturers,' says Chris Strong, analyst at Canadean.
The research reveals that more exotic and unusual flavour combinations are beginning to emerge, including vegetable juices, blood orange and passionfruit. On a global basis, mixed flavours have grown by a 2% CAGR between 2011 and 2014 compared with a 2% decline for the juice category overall.
This translates into a volume rise of around 100 million litres in only 3 years, from 1.6 to 1.7 billion litres. In the leading North America market the segment recorded almost 8% growth, despite production difficulties owing to rising raw material costs and crop shortages. Similar success has been seen in West Europe where mixed flavours rose by 1% in 2014, against a 5% decline for the juice category overall.
HPP and cold-pressed juices meet consumer demand for fresh produce
Together with value-added innovations such as cold-pressed and high-pressure processed (HPP) products, flavour mixes meet growing consumer demand for innovative and high quality beverages. 'HPP and cold-pressed juices are particularly interesting for manufacturers. They not only satisfy consumer demand for fresh products where ingredients and taste have not been impacted by industrial processing, but can also be sold at premium prices,' adds Strong.
China and India driving mixed-flavour growth in 2015
Flavour mixes are expected to continue their robust performance into 2015, with up and coming markets in Asia, particularly China and India, helping to drive growth based on rising disposable incomes. Since 2011, flavour mixes have increased by nearly 40 million litres in these two countries, reaching a pooled volume of over 81 million litres in 2014, and are expected to grow by a further 14% in 2015.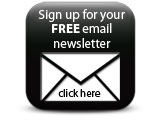 Canadean forecasts mixed flavours to make inroads into the wider juice category globally as well, taking a share of almost 10% by the end of the year.