Morning Sunshine Kitchen introduces probiotic Pro2Bites
Nutritional cookie is packed with protein and the digestive and immune support of GanedenBC30
Nutritional cookie company, Morning Sunshine Kitchen, and Ganeden, the makers of the patented probiotic GanedenBC30, have teamed up to launch Pro2Bites: protein and probiotic cookie bites for mindful eaters.
Pro2Bites are bite-sized functional, probiotic cookies that contain wholegrain prebiotics and a daily dose of GanedenBC30 for digestive and immune support.
Pro2Bites cookies deliver probiotics to your body safely and deliciously! Pro2Bites are non-GMO and chock full of protein, fibre and omega-3s and -6s. Pro2Bites are fully functional cookies that offer the performance you crave in the indulgent cookie you deserve.
'We had been looking at Ganeden for a while and, based on the growth of the probiotic market, we identified an opportunity to work with Ganeden to include their amazing probiotic GanedenBC30 in our nutritional cookies,' said Lisa Harris, Founder of Morning Sunshine Kitchen. 'We increased our product's functionality and took a 'bite' out of the market. Ganeden made it very easy for us because GanedenBC30 seamlessly worked with our formula.'
Pro2Bites are now available for purchase online and in more than 90 stores across the United States, and come in four delicious flavours:
Dark Chocolate Flax: nutritious bites of oats, tart cranberries, almonds, sunflower seeds, dark chocolate chips and omega-3 rich golden flax seed
Rise and Shine: wholegrain rolled oats, almonds, dark chocolate chips, cacao nibs, chia seed and infused with cold brewed coffee
5 Spice Ginger Cashew: a warmly spiced wholegrain cookie with crystallised ginger and cashews
Peanut Butter Berry: nutritious bites of oats, dried cherries, white chocolate chips, peanuts and peanut butter sweetened with wildflower honey.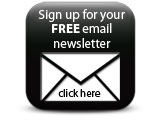 For more information, visit MorningSunshineKitchen.com.
Companies