Motif enters the market powered by Ginkgo Bioworks and US$90 million
Headquartered in Boston, US, Motif will focus on alternative proteins and other ingredients
Photo as seen on Motif website
Motif Ingredients, a startup food company based in Boston, US, has entered the market with US$90 million in Series A financing to provide next-generation alternative proteins and other ingredients to global food companies.
Jonathan McIntyre, formerly Head of R&D at Indigo Agriculture and former SVP of R&D at PepsiCo, will lead Motif as CEO.
Investors include biotech company Ginkgo Bioworks, Breakthrough Energy Ventures, Louis Dreyfus Company, Fonterra, and Viking Global Investors. Motif will be headquartered at Ginkgo's Boston Seaport facility.
Powered by Ginkgo Bioworks' platform for biological engineering, Motif Ingredients is said to leverage biotechnology to create novel solutions for foods that provide consumers with greater choices, without compromising taste or nutrition.
Tapping into the alternative food market
Consumer demand for alternative foods such as meat substitutes and plant-based beverages grew 17% last year, with food companies rapidly innovating to keep up with demand, but obstacles remain to create products that maintain the taste, health profile and integrity of their animal-based counterparts.
Motif said its ingredients will offer a solution to this problem, bringing the nutrition and taste that consumers demand at an accessible price that mass scale food markets require.
Using biotechnology and fermentation, rather than animal agriculture, Motif said it will engineer dozens of proteins derived from dairy, egg and meat without compromising the functionality, taste and nutrition of animal-based ingredients.
"Sustainability and accessible nutrition are among the biggest challenges facing the food industry today. Consumers are demanding mindful food options, but there's a reigning myth that healthy and plant-based foods must come at a higher price, or cannot taste or function like the animal-based foods they aim to replicate," explained McIntyre.
Biotechnology is king
Biotechnology is indispensable for catalysing the next generation of foods.
Vital food ingredients, including vitamins, amino acids, enzymes, and flavours, are made through fermentation with genetically engineered yeasts and bacteria in a process similar to brewing beer.
Identifying and developing new fermented ingredients, particularly new proteins, that are historically derived from animals requires deep technical resources and experience.
With Ginkgo, Motif will accelerate the R&D process for manufacturing new ingredients at a price, taste, and quality in line with what is already available at an everyday food market.
The strategy is for food companies to outsource this costly and time-intensive R&D process to Motif as a trusted and innovative supplier while dedicating more time and resources to bringing delicious products and new brands to consumers.
"To help feed the world and meet consumers' evolving food preferences, traditional and complementary nutritional sources need to co-exist. As a global dairy nutrition company, we see plant- and fermentation-produced nutrition as complementary to animal protein, and in particular cows' milk," said Judith Swales, Fonterra's Chief Operating Officer, Global Consumer and Foodservice Business.
"Our partnership with Motif enables us to be part of this emerging area and help meet the nutritional needs of the world's growing population," she added.
"Innovative or disruptive solutions are key to responding to changing consumer demand and to addressing the challenge of feeding a growing world population sustainably," said Kristen Eshak Weldon, Head of Food Innovation & Downstream Strategy at Louis Dreyfus Company (LDC), a merchant and processor of agricultural goods. "In this sense, we are excited to partner with Motif, convinced that its next-generation ingredients will play a vital role."
Biological engineering
Motif is the second startup to launch from Ginkgo's breakthrough platform for biological engineering.
The first, Joyn Bio, was launched in September 2017 in a joint venture by Ginkgo and Leaps by Bayer to focus on achieving more sustainable agricultural practices, starting with nitrogen fixation.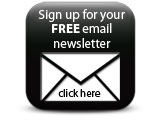 Ginkgo said with its automated foundries and codebase, startups like Motif and Joyn can easily access the vast diversity of biology to grow innovative and sustainable new products.
Companies