Muscular mass preservation: new proven benefits from curcumin
Ingredients | Research | Sports
Following the positive results obtained in sports support, new data demonstrate the potentially interesting effect of Meriva in the muscular mass maintenance
A recently published registry study further demonstrates that the addition of Indena's bioavailable curcumin formulation, Meriva, to a regimen of standardised diet and exercise contributes to improve strength and physical performance in healthy elderly subjects, helping to maintain muscular mass.
Remarkable improvements in all parameters, such as hand grip, weight lifting, time/distance before feeling tired after cycling, walking and climbing stairs, general fitness, oxidative stress measurement, Karnofsky scale and cardiac function with respect to baseline values, were observed in the supplementation groups (p <0.05 for all comparisons).
At 3 months, intergroup comparisons also revealed a statistical advantage in all parameters for both supplementation groups compared with the standard management-only group (p <0.05 for all comparisons).
'At Indena, we have always been inspired by a rigorous scientific approach in our research to guarantee botanical extracts that make the real difference in our customers' finished products,' commented Cosimo Palumbo, Indena Marketing Director. 'The safety and efficacy profiles of Meriva are supported by 24 clinical trials and these new positive data broaden the existing findings of dietary supplementation with Meriva on healthy inflammatory response after exercise and Delayed Onset of Muscular Soreness.'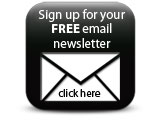 Thanks to its unique clinical profile, Meriva has been shortlisted for the Nutraingredients Awards in 'Sport & Energy' category, which will be presented during Vitafoods Europe 2016 in Geneva.
Featured Companies