Mythocondro, vegan chondroitin sulfate, gains novel food EU approval
The Minister for Medical Care (The Netherlands) sent an official notice to Gnosis with the approval for the placing of chondroitin sulfate (Mythocondro) on the market in the EU pursuant to regulation (EC) no 258/97 article 4.2 first indent
Gnosis, based in Desio, Italy, prepares to market Mythocondro, the non-animal fermented chondroitin sulfate (CS), in the EU as a novel food ingredient to be used in food supplements as defined in Directive 2002/46 / EC.
This key milestone is part of Gnosis' global strategic plan, which started in the US with the granted GRAS status of Mythocondro and the commercialisation of the first products containing the novel ingredient, in 2017.
With this act, the registration process of Mythocondro in the EU is closed and starting from the beginning of 2018, the first supplements with the vegan CS will finally get onto the EU market.
"This achievement represents an important step forward for our company that has believed in this project since the beginning."
"Mythocondro represents a huge and long waited step forward for the entire global chondroitin market, always hovering between the clinical value of this active ingredient — widely established by a large number of human trials with quality controlled CS — and the serious concerns about the quality of the commercialised raw materials," said Marco Berna, Business Development Director of Gnosis.
"Today, within the nutraceuticals industry, CS is acknowledged as one of the most adulterated supplements in the market."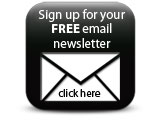 "Mythocondro promises to entirely change the CS market, because it is the first non-animal CS obtained through a fermentation-based manufacturing process, developed and patented by using a pharmaceutical approach, ensuring strict quality standards and providing a reliable and reproducible source of CS, able to definitely solve concerns related to poor quality of animal derived CS."
Featured Companies