NAI announces new beta-alanine patent Covering CarnoSyn
The newly reissued patent becomes part of NAI's global patent estate covering its CarnoSyn beta-alanine product
Natural Alternatives International (NAI), a leading formulator, manufacturer and marketer of customised nutritional supplements, has announced that the US Patent and Trademark Office has issued US Patent No. RE45,947, entitled 'Methods and compositions for increasing the anaerobic working capacity in tissues.'
The newly reissued patent becomes part of NAI's global patent estate covering its CarnoSyn beta-alanine product.
Mark A. LeDoux, NAI's CEO and chairman of the board, said: 'This new patent is yet another example of NAI's ongoing commitment to the growth and protection of its CarnoSyn beta-alanine patent portfolio. We will continue to pursue opportunities to expand our CarnoSyn business around the world through vigorous research, development and enforcement of intellectual property.'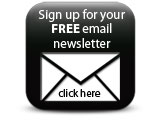 NAI's new patent contains claims directed to beta-alanine compositions, wherein the beta-alanine is not part of a dipeptide, polypeptide or oligopeptide and is in the form of a dietary supplement, with additional active agents, such as carbohydrates and creatine.
Companies