NHS cuts to prescriptions of vitamin D maintenance doses would hit high risk groups, warns National Osteoporosis Society
Finance | Ingredients | Bones and Joints
People needing vitamin D to maintain strong bones will struggle to sustain healthy levels if plans to withdraw maintenance doses under new NHS spending cuts go ahead, the National Osteoporosis Society has warned
In a response to an NHS England public consultation, the charity has raised concerns that the proposed cut to vitamins, minerals and probiotics would adversely affect people needing to maintain levels of vitamin D to protect their bones and guard against osteoporosis.
The charity believes that groups at high-risk of vitamin D deficiency — people with darker skin, people who are frail, housebound or living in a care home or those that usually wear clothes that cover up most of their skin when outdoors — would be particularly at risk because they cannot produce the vitamin through the usual route of exposure to sunshine.
Responding to the consultation, the charity's Clinical Director Fizz Thompson said it was "concerning" that maintenance doses of vitamin D would no longer be prescribed in primary care if the proposed changes were pushed through.
"There is clear evidence that groups of patients at high-risk of deficiency should be maintained on vitamin D even when replete because they find it difficult to generate the vitamin through the usual route of sunlight exposure."
"As a result, we feel that high risk groups of patients should be maintained on prescribed vitamin D."
"Clinicians should be give the freedom to prescribe appropriately to take in to account patients individual circumstances and use NICE guidance where available and relevant."
"This is very much the case with people living long-term with osteoporosis and at high fracture risk and vitamin D deficiency," she added.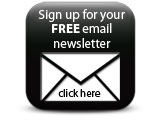 The National Osteoporosis Society is currently working with experts, stakeholders and parliamentarians to highlight the important role vitamin D plays in the nation's bone health and to drive forward agreement on the best way for people to get the recommended levels of 10 µg a day.