NSF International appoints new General Manager for dietary supplements
David Trosin has been promoted to General Manager of dietary supplements and functional beverage certification programme
David Trosin, General Manager of NSF International's dietary supplements and functional beverage certification program.
NSF International's David Trosin has been promoted to General Manager of the global health and safety organisation's dietary supplements and functional beverage certification programme, Global Retailer and Manufacturer Alliance (GRMA) audit services, cosmetic services and pharmaceutical packaging.
In his new role, Trosin leads NSF's team of professionals providing certification and risk management solutions to international clients, retailers and professional sporting organisations.
"We're thrilled to promote David to General Manager of these important programmes. He has been a valuable member of our dietary supplement programme's success for more than a decade. His transition has been seamless, and we look forward to continuing to grow of this area of our mission under his leadership," said NSF International Executive VP and Chief Technical Officer, Lori Bestervelt.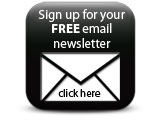 Trosin joined NSF International in 2008 as business development manager for the organisation's dietary supplements programme, rising to his most recent role as Global Director of Business Development in 2017. As Director, he led a team of experts in assisting large retailers, suppliers, and international brands in achieving the most appropriate facility registrations and product certifications for their facilities, suppliers, and products.
Companies