National survey on use of peppermint oil in IBS corroborates observations from previous meta analysis
Digestion | Ingredients | Research
In specific formulations, which may not be universally available, peppermint oil is effective in IBS
In a national survey conducted in October 2015, US gastroenterologists were asked about their use of peppermint oil in the management of Irritable Bowel Syndrome (IBS).
The survey revealed that the majority (83%) of these gastrointestinal specialists were recommending peppermint oil for their IBS patients.
'These findings may be somewhat surprising to many people, but there is a growing body of evidence supporting the use of peppermint oil in IBS,' said Michael S. Epstein, MD, a leading gastroenterologist. Dr Epstein is also the Chief Medical Adviser for IM HealthScience, innovators of IBgard, a novel medical food containing peppermint oil for the dietary management of IBS.
In an article titled, Therapy Options in Irritable Bowel Syndrome, published in December 2010, in the European Journal of Gastroenterology and Hepatology, the authors conducted a meta analysis of the options available in the management of IBS. Management options analysed included various prescription therapies, such as antispasmodics, antidepressants and non-prescription options, such as peppermint oil, probiotics and fibre.
With respect to peppermint oil, the analysis included four studies with a total of 392 patients. Three out of four of those studies had a Jadad score (validated scoring system that measures quality of study on a scale of 0 to 5) of four or higher.
The authors analysed the outcome of various options for IBS management. Based on their analysis of overall efficacy, they concluded that the 'highest efficacy is currently found for peppermint oil, followed by psychotherapeutic and psychopharmaceutical interventions and probiotics. Traditional antispasmodic therapy has moderate efficacy, whereas the list of (partially failed or cancelled) motility-affecting drugs yielded weak clinical results, and therapies of bran and fiber are of no value in IBS.'
In an American College of Gastroenterology (ACG) monograph on the management of IBS published in August 2014, the ACG summarised: 'In specific formulations, which may not be universally available, peppermint oil is effective in IBS.'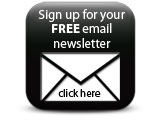 No strong recommendation was made for any product category, including peppermint oil, for the management of diarrhea predominant (IBS-D), one of the most prevalent types of IBS. This monograph also identified a need for more studies and longer clinical trials with peppermint oil.
Companies