Natreon Crominex3+ gains US patent
The unique chromium complex has a proven synergistic effect on improving lipid profile and endothelial function
Natreon, the nutraceutical company based in New Jersey, has been granted a US patent on its Crominex3+, a composition of trivalent chromium chloride combined with extracts of amla and shilajit, that has a synergistic effect on improving lipid profile and endothelial function.
The newly granted patent follows seven clinical studies on Crominex3+, that establish this ingredient as the ideal product for supporting heart health, the company said.
"We are glad that USPTO has granted a well-deserved patent for cardiovascular health benefits of Crominex3+, the most efficacious of several chromium supplements from the market. Crominex3+ has an amazing synergistic activity that showed significant improvement in endothelial function, lipid profile, hsCRP, as well as HbA1c, which are all important factors for cardiovascular health.
"Synergistic activity of Crominex3+ is achieved by using totally natural materials," said Dr Sanni Raju, CEO of Natreon.
Clinical studies
Two additional soon-to-be published clinical studies show combining only 10-20 mg of Crominex3+ (200 mcg to 400 mcg of trivalent chromium) with two g of fish oil (600 mg of EPA + 400 mg of DHA) enhances the health benefits of fish oil significantly.
Dr Raju commented: "It is interesting to note that 10-20 mg of Crominex®3+ neither increases the size of the fish oil dosage form nor impacts the cost significantly while enhancing fish oil's numerous cardiovascular health benefits."
Established in 1998, Natreon, Inc. was created in response to a growing interest in scientifically studied Ayurvedic products.
With global headquarters located in New Jersey and an R&D facility in Kolkata, India, Natreon serves a wide array of customer needs.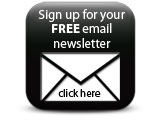 The US patent (10,183,047, January 22, 2019) expands Natreon's patent portfolio to 28 domestic and international active patents.
Companies