Natural astaxanthin for performance and recovery
Focusing on sports nutrition, AstaReal presented its range of natural astaxanthin products at Vitafoods Europe 2018
At Vitafoods 2018, AstaReal, a pioneer in natural astaxanthin cultivation, showcased its range of bulk natural astaxanthin products and several finished formulations.
Natural astaxanthin is a powerful antioxidant that offers scientifically backed health benefits for muscles, skin, heart, brain, eyes, digestion and the immune system.
AstaReal natural astaxanthin can be used in a variety of dosage forms and formulas.
At the sampling bar in the Sports Nutrition Zone, for example, visitors were able to try AstaReal's innovative effervescent dosage form containing astaxanthin. In addition, Dr Mark Miller, the company's global ambassador, presented the latest research findings in his lecture on "Astaxanthin – The Ultimate Mitochondrial Nutrient for Performance & Recovery" at the Sports Nutrition Zone Theatre.
Natural astaxanthin from the microalga Haematococcus pluvialis is a powerful antioxidant and anti-inflammatory agent. Unlike other antioxidants, its unique structure allows it to quench free radicals in the inner and outer layer of the cell membrane, thus protecting lipids, proteins, DNA and mitochondria from oxidative stress.
In this way, astaxanthin can boost muscle endurance and recovery, enhance fat metabolism and reduce muscle damage as well as inflammation. Studies have shown that it is also able to lower lactic acid build up and decrease fatigue. This makes it a valuable ingredient for supplements targeting the sports nutrition market.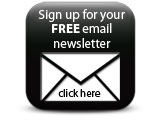 Andie Long, Marketing & Sales Manager at AstaReal AB, said: "Driven by consumer demand for health and wellness products, astaxanthin is experiencing huge growth globally. Particularly within the sports nutrition category, it is generating a lot of interest and attention. Backed by significant research findings, the ingredient's potential for performance and recovery applications appears to be almost unlimited."
Companies