Natural, clean, pure and trustworthy VitaMK7
Gnosis by Lesaffre rigorously controls and measure the level of purity of VitaMK7 at every step of the manufacturing process in its cGMP plant
Gnosis by Lesaffre has been a pioneer in the development of vitamin K2 as MK7 and have always aimed to achieve the highest level of purity.
Since the first production launched almost 20 years ago, Gnosis by Lesaffre rigorously controls and measures the level of purity of VitaMK7 at every step of the manufacturing process in its cGMP plant. "We use the most advanced detection techniques (HPLC) to characterise the purity of our vitamin K2," the company stated.
The company added: "Today, we decided to share with you the purity profile of all the production batches produced over the last 30 months. We are the first and only supplier of vitamin K2 which discloses such a level of information. And we both are proud to do it, as we believe that it demonstrates both the quality of our products and our desire to be a transparent organisation."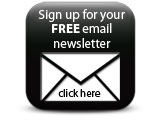 "To help brands and consumers understand how the purity of vitamin K2 should be measured, we decided to prepare a dedicated leaflet including the definition of the two criteria to be considered and the actual results of purity profile of VitaMK7," said Xavier Berger, Mobility and Joint Health Market Manager at Gnosis by Lesaffre.
Featured Companies