Natural, derived from tomato and clinically proven
Consumers deliver their verdict on the perfect supplement
Supplements made with scientifically proven natural tomato extracts resonate powerfully with a majority of key dietary supplement users, according to the findings of a new online poll
A further commercial TSR redesign is underway, with cost taken out. RGI is inviting commercial partners with funding to respond to this unmet need
Researchers surveyed 200 UK-based consumers aged 50+ who take supplements at least five times a week in a bid to understand better what drives them to buy some brands over others. The respondents were presented with a range of properties a product might offer and asked if these would make them more or less likely to use that product. The results showed that
naturalness resonated more than any other factor – with 80% of respondents stating they would be more likely to use a supplement that contained naturally occurring ingredients
'supported by extensive clinical trials' was a factor that appealed to 79% of respondents
knowing a product was derived from fruit or vegetables was a major motivator, with 68% of respondents saying this would make them more likely to buy it
but at 70%, supplements containing ingredients made specifically from tomatoes had even stronger appeal.
The respondents were also asked about how important they considered heart health benefits to be. It was found that
73% thought support for a healthy circulatory system to be beneficial
reducing bad cholesterol was considered important by 69%
68% cited improving cardiovascular health over time as a priority
and 66% and said helping to maintain blood pressure within normal range was a priority.
The importance the respondents attached to heart health benefits indicates good levels of awareness that the risk of developing cardiovascular disease (CVD) increases with age. CVD accounts for 31% of all global deaths and has remained the world's single biggest over the past decade.
The survey was commissioned by Lycored, the supplier of Cardiomato — a whole-tomato nutrient complex ready to use in dietary supplements. Golan Raz, Senior Vice President of the Health Nutrition Division at Lycored, said: 'The responses generated by this research enable us to form a picture of the ingredients that are most likely to appeal to consumers when used in dietary supplements. An analysis of these results highlights that Cardiomato, as a natural whole tomato nutrient complex that is free from artificial ingredients and supported by extensive clinical trials, taps into every significant trend in the dietary supplement market today.'
Cardiomato contains a synergistic composition of the active compounds found in tomatoes, including lycopene, phytoene, phytofluene, beta-carotene, phytosterols and tocopherols (vitamin E), which have been standardised and optimised to support their heart healthy qualities. Cardiomato has been shown to reduce oxidised LDL cholesterol, lower systolic blood pressure already within the normal range, and preserve the endothelium, which lines artery walls and supports the proper functioning of blood vessels among healthy populations.
The potential of Cardiomato to help manufacturers reach customers in retail markets is already clear from the vote of confidence it has received from one of Europe's largest retailers. CardioMato — a heart health dietary supplement that contains Cardiomato — was launched by Vita Healthcare into hundreds of Boots stores across the UK earlier this year. Meanwhile, Cardiomato the ingredient has also received industry recognition, winning the award for Best Finished Product in the 2016 NutraIngredients Awards, held at Vitafoods Europe in Geneva.
Mr Raz added: 'Our market research demonstrates that target consumers for heart health supplements are knowledgeable about their well-being and selective when it comes to the products they buy. This highlights the importance of using ingredients in supplements that do not come with exaggerated claims.'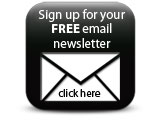 'Lycored is committed to 'Cultivating Wellness' and we believe that responsible marketing will resonate with consumers and increase trust in the dietary supplements brands they buy. In tune with this, the efficacy of Cardiomato is clinically proven and, in addition, it is an ingredient complex that checks all the right boxes when it comes to what consumers are looking for in their supplements,' he concluded.
Companies