Naturally Splendid evaluates hemp-based cannabinoid opportunities
Hopes to sign a licensing deal with Full Spectrum Laboratories to sell products in the US
Naturally Splendid Enterprises, a Burnaby, British Columbia, Canada-based supplier of hemp-based products, is evaluating multiple opportunities in the commercialisation of industrial hemp and extracted cannabinoids for the creation of branded nutraceutical products.
In addition to its established Natera hemp-based superfood retail line and its developing biotech food division in partnership with Boreal Technologies, Naturally Splendid says it is optimistic about 'the multitude of opportunities in the nutraceutical cannabinoid market'.
The company is currently in advanced discussions with Full Spectrum Laboratories, of Dublin, Ireland, regarding licensing of new nutraceutical cannabinoid technologies. These technologies include Cannabidiol (CBD), known for its multiple therapeutic applications without the 'stoned' effect found in marijuana.
This strategy is restricted to the US until other jurisdictions permit cannabinoid therapies, the company says.
The area of nutraceutical cannabinoids is increasingly interesting to Naturally Splendid
'We are developing business strategies designed to investigate, evaluate and where there is a strong business case, develop additional products and markets unlocking all potential revenue opportunities within the industrial hemp crop,' says Craig Goodwin, CEO of Naturally Splendid.
'The area of nutraceutical cannabinoids is increasingly interesting to Naturally Splendid, especially when you consider the advanced science being developed by Full Spectrum. This potential creation of a new relationship with Full Spectrum to include Naturally Splendid's branded nutraceutical cannabinoid products legally derived from industrial hemp, will allow Naturally Splendid to participate more directly in this nutraceutical market in the US.'
Charlie Brink, Chairman of Full Spectrum Laboratories, adds: 'We look forward to progressive dialogue on potential business opportunities for our companies in licensed jurisdictions. What we've discovered is that Cannabis sativa (industrial hemp) is a wholly misunderstood plant. Our team has identified compounds within this plant that have great nutraceutical and nutritional properties. Many of these have translated into unique ingredients that most people haven't seen before.
'There is now an exciting opportunity before us to be able to take the science and the research that has been conducted in the laboratory in the past few years and create products that we can bring to market that will help people and enhance their lives.'
Cannabis Sativa is a species which includes industrial hemp and marijuana. It is used in food, nutraceutical products as well as medicinal applications. Both plants share many of the same active chemicals and cannabinoids.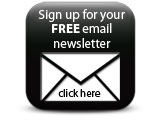 The reduced psychoactivity of CBD-rich cannabis may make it an appealing nutraceutical product for individuals seeking anti-inflammatory, anti-pain, anti-fungal, anti-bacteria and/or anti-spasm effects without disconcerting lethargy or dysphoria, the company says.
Companies