Naturally Splendid orders first batch of hemp-based omega 3 from Boreal
The first products are expected to be launched in the fourth quarter
Naturally Splendid has placed its first order with Boreal Technologies for one metric tonne of its hemp-based omega 3 product.
This first commercial production run of HempOmega will arrive at Naturally Splendid's warehouse before 15 August. Following extensive testing and refinements, this plant-based omega 3 product line is now ready for sale as a food additive and as a stand-alone omega 3 product.
Naturally Splendid CEO Craig Goodwin said: 'This is truly a milestone for Naturally Splendid. Our exclusive marketing rights for these breakthrough omega 3 products, which includes HempOmega, extends North America wide. The applications for our exclusive plant based omega products extend from omega-enriched dairy, dairy alternatives, breads, cereals, dry goods and beverages for human consumption, to omega enriched pet food.
Developed by Boreal, these formulations use microencapsulation as well as liposomal formulation providing a more efficient delivery process to the human digestive system. Preliminary testing has confirmed that these products offer increased bioavailability and sustainability by encapsulating lipids and transforming the insoluble ingredients into a stable aqueous suspension. The suspended particles can then be used in a liquid state or converted into a fine, flour-like, dry powder ingredient. This procedure allows for multiple methods of product implementation: capsules, powders, baked goods, or beverages, with precise control over formulation, dosage and uptake.
Naturally Splendid has begun development of a number of proprietary products incorporating HempOmega and product development will now be expanded to include the complete line of plant-based omega products. The first products are expected to be launched in the fourth quarter of 2014.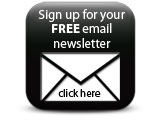 Naturally Splendid has an exclusive sales agreement to market and distribute the full complement of patent pending, plant-based omega products created by Boreal Technologies in North America. The products include HempOmega and H2Omega, as well as the FlaxOmega, CanolaOmega, and ChiaOmega.
Companies